So Much to Do!
Come enjoy the many activites at the Camden Daffodil Festival, from shopping to rock wall climbing!
JUMP TO:
SAU Tech Airshow
Daffodil 5K Run
Choctaw Indian Nation Cultural Display
Children's Activities
Teen Scene
Craft & Street Vendors

SAU Tech Airshow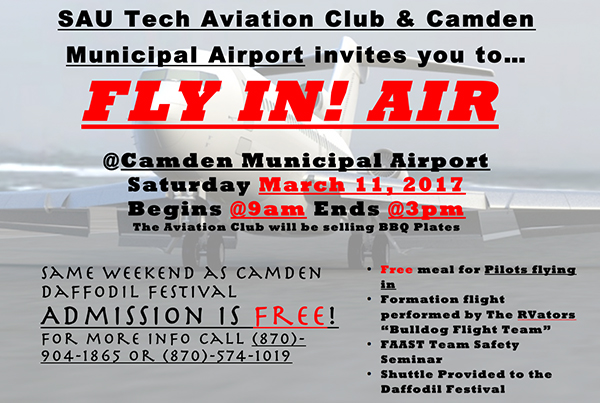 SAU Tech will be hosting a free admission air show on Saturday March 10, from 9AM to 3 PM at the Camden Municipal Airport. This free event will feature a FAA Safety Seminar, an Aerial Display performed by the Midsouth RVators Bulldog Flight Team, and tons of aircrafts on display! The Aviation Club will be selling Bar-B-Q sandwhich plates, there will be discounted aviation fuel, and pilots flying in will receive a voucher for a free meal!
There will be shuttle transporation to and from the event from the Daffodil Festival.
For more information, call (870) 904-1865 or (870) 574-1019.
5K Run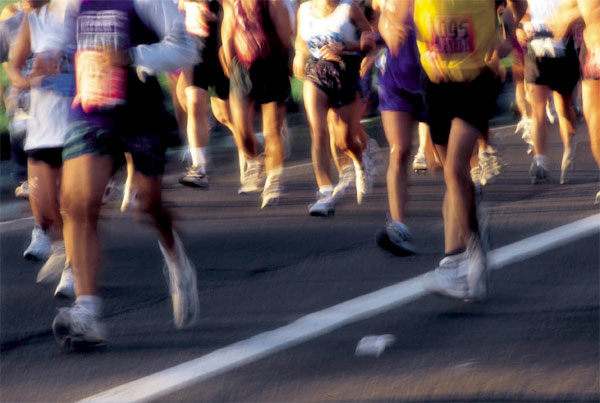 Join us for a run at the Daffodil 5K! Saturday, March 10th, 7:30 a.m. Meet at Woods Place, in Garden Oaks Shopping Center, at the corner of Washington & Cash.
Day of Race Registration: 6:45–7:15 a.m.
Walkers will start @ 7:30 a.m. and runners will start @ 8:00 a.m.
Entry Fee:
Thru March 4th: $20.00
(includes one t-shirt in your size)
After March 4th: $25.00
(includes your choice of one t-shirt from those available S-XL)
Day of Race: $25.00, 6:45–7:15 a.m.
Packet Pick-Up:
Day before race at the Chamber Office/ Camden Visitors Center before 4:00 p.m. Day of race at 6:45 a.m. at Woods Place.
Mail Entries to:
Camden Area Chamber of Commerce 2016 Daffodil Festival 5K Run/Walk
P.O. Box 99, Camden, AR 71711
Please make checks payable to:
Camden Area Chamber of Commerce 5K
Phone: 870.836.6426 Fax: 870.836.6400
Email: info@CamdenAreaChamberofCommerce.org
DOWNLOAD YOUR ENTRY FORM HERE!
Choctaw Indian Nation Cultural Display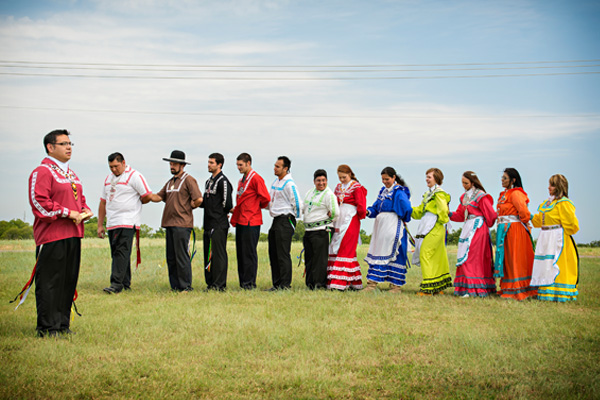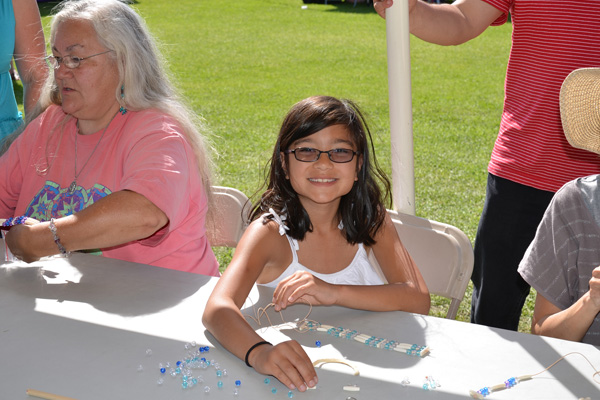 Stickball Demonstration on Friday, Dancing Demonstration on Saturday, Pottery Demonstration, Basket Demonstration, Beading and Program information from the Choctaw Nation. Friday & Saturday on the Postmasters Grill parking lot.
Children's Activities
Make and Take - Paint and Carry with Kristen Elliott
Friday 1:00 pm – 5:00 pm & Saturday, 10:00 – 5:00 pm

Kristen Elliott is a local Public School Art teacher and Community Art Instructor, offering frequent Art Event workshops for children and also adults. She will provide art instructions on Daffodil related subjects; Participants will "make and take – paint and carry" their actual creation when completed.
*Paid for via a local grant from the Camden Wal-Mart.
Museum of Natural Resources Play Zoo
9:00 am - 5:00pm Friday
Make Craft stick harmonicas, Coffee filter butterflies, and Littlebits ™ electronic bubble blower.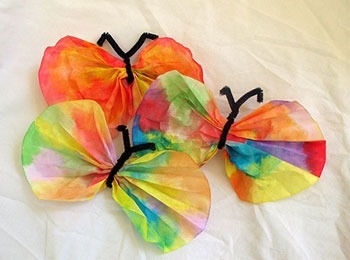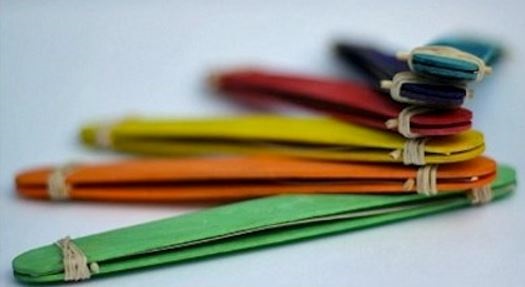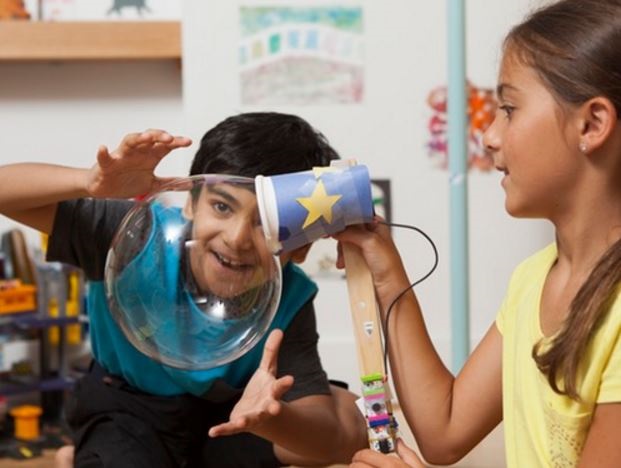 *Paid for via a local grant from the Camden Wal-Mart.
Trackless Train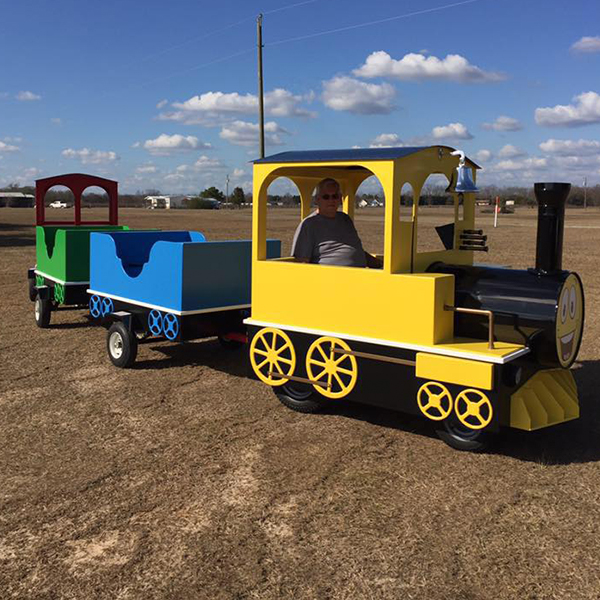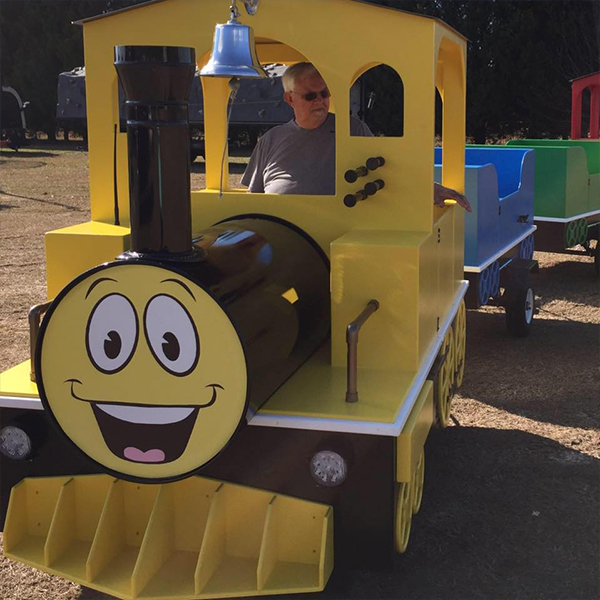 New this year will be a trackless train. Pick up & drop off will be next to the Farmer's Bank Building (parking lot side where all the other children's activities are).

This train will hold 24 children or 12 adults – and any combination of those.

Rides will be $3.00.
Cardboard Challenge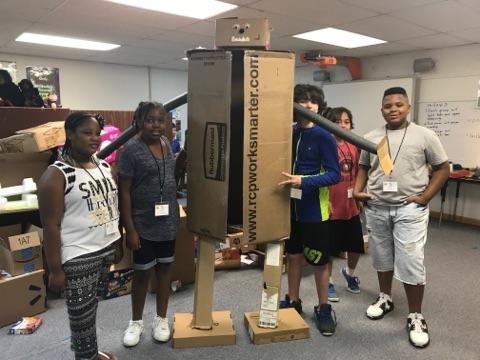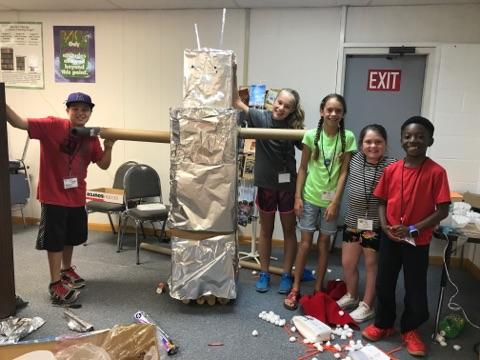 WHEN : March 9, 2018 9:00 AM - 12:00 PM
WHERE: The Camden Daffodil Festival, Downtown Camden
Teams of 3-5 Studentsfromareapublic,private,andhomeschoolsGrades4-12; Minimum 1 Teacher Advisor per team; Each school is allowed up to 2 teams (these teams can be multi-grade levels) Registration is limited to the first 20 teams.
What is a Cardboard Challenge? Students are invited to build something awesome using cardboard, recycled materials, and imagination during a specific time frame. They will be using collaboration, creativity, and problem-solving skills during this activity.
COST: FREE!
DOWNLOAD YOUR ENTRY FORM HERE!
Teen Scene
Mobile Workforce Centers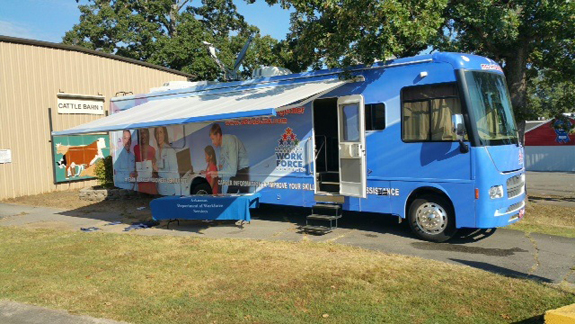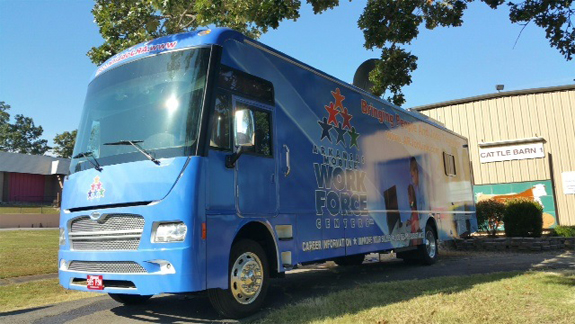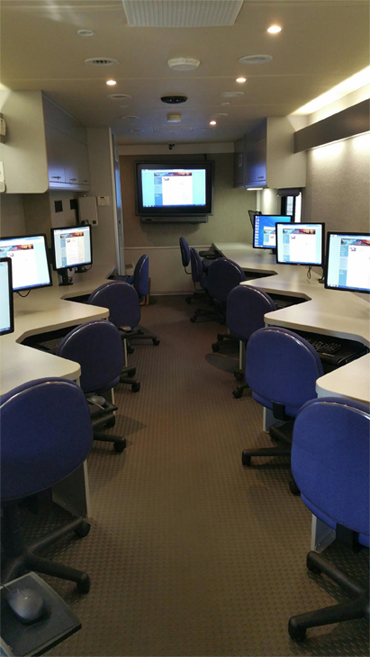 From 9AM to 5PM on Friday and Saturday, the Business Retention & Workforce Transition Team is coming to the Daffodil Festival to help you with your job search. Mobile Workforce Centers will have full internet connectivity and is equipped with computers, printers, copiers and fax machines.
All of the Mobile Workforce Centers include a computer with access to Jobs Application With Speech (JAWS) software and most are handicapped accessible. Workers may be provided assistance on drafting resumes and letters of application, effective interviewing skills, productive job search techniques and Arkansas Career Readiness Certificate (CRC) assessments.
Rock Climbing Wall & Inflatables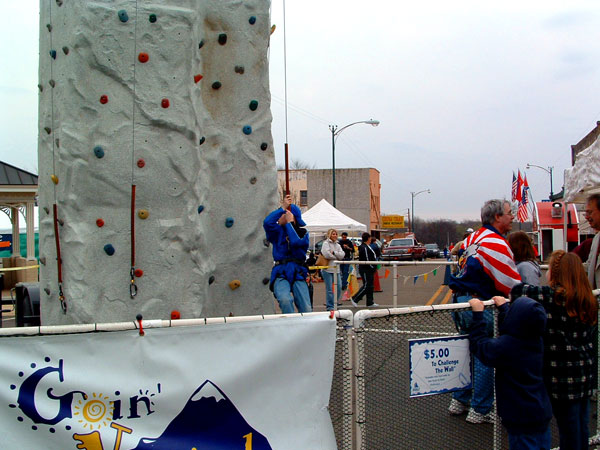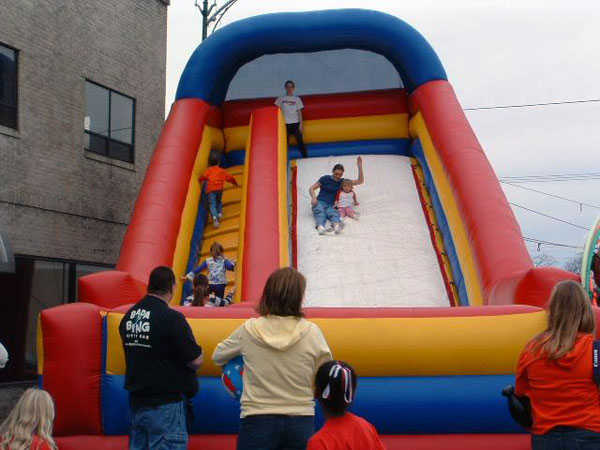 Bring the kids to the Rock Climbing Wall and Inflatable Games area to release a little energy! Then enjoy a snack to refuel at the Vendor Midway.
For the inflatables, there will be armbands for sale for $7 per child that will grant all day access. The Rock Climbing Wall will charge $5. These activities will be located on the Farmers Bank and Trust parking lot.
Children's Activities - Located on the Farmer's Bank Parking Lot and Postmasters Grill Parking Lot on Washington Street
Street Vendors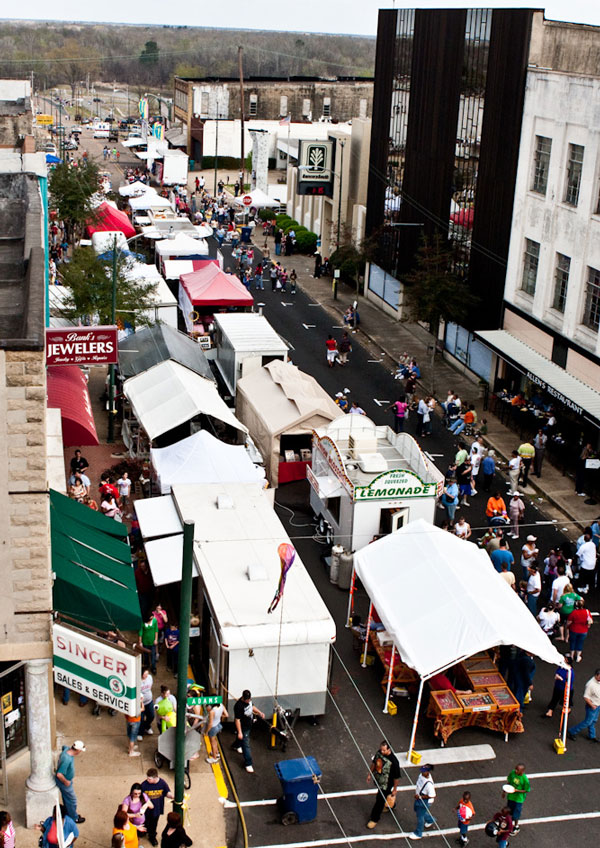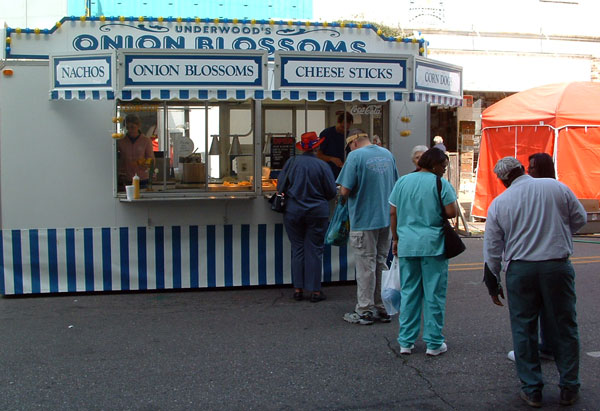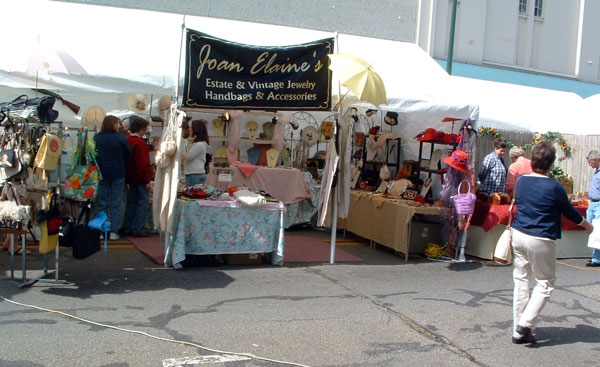 Bring your gift shopping list with you when you come to the Daffodil Festival. We have tons of foods and crafts for you to buy and take home for your family and loved ones, or even for yourself! We have crafters from all over come to sell
their unique and hand made goods. Iron yard art will be available in abundance!
Just about anything you are looking for!