So Much to Do!
Come enjoy the many activites at the Camden Daffodil Festival, from shopping to rock wall climbing!
JUMP TO:
Kiwanis Pancake Breakfast
Daffodil 5K Run
Choctaw Indian Nation Cultural Display
Children's Activities
Craft & Street Vendors

Kiwanis Pancake Breakfast
Join us at Camden Fairview High School for the Kiwanis Pancake Breakfast on Saturday, March 12th, 6:30 a.m.– 11:00 a.m. $4.00
5K Run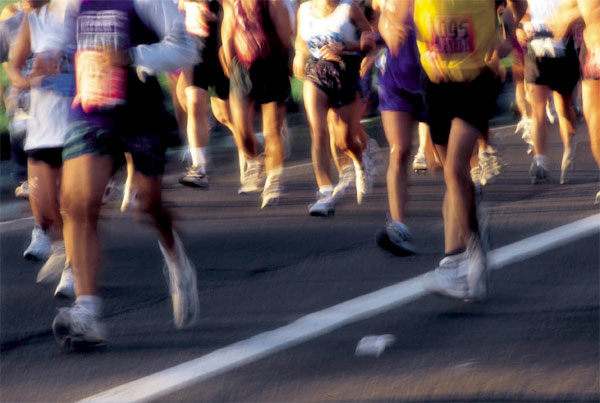 Join us for a run at the Daffodil 5K! Saturday, March 12th, 8:00 a.m. Meet at Woods Place, in Garden Oaks Shopping Center, at the corner of Washington & Cash.
Day of Race Registration: 7:15–7:45 a.m.
Entry Fee:
Thru Feb. 28th: $20.00
(includes one t-shirt in your size choice)
After Feb. 28th: $25.00
(includes your choice of one t-shirt from those available S-XL)
Day of Race: $25.00, 7:15–7:45 a.m.
Packet Pick-Up:
Day before race at the Chamber Office/ Camden Visitors Center before 4:00 p.m. Day of race at 7:15 a.m. at Woods Place
Mail Entries to:
Camden Area Chamber of Commerce 2016 Daffodil Festival 5K Run/Walk
P.O. Box 99, Camden, AR 71711
Please make checks payable to:
Camden Area Chamber of Commerce 5K
Phone: 870.836.6426 Fax: 870.836.6400
Email: info@CamdenAreaChamberofCommerce.org
DOWNLOAD YOUR ENTRY FORM HERE!
Camden Noon Lions Club Breakfast
Friday, March 11th 6:30a.m. - 9:00a.m.
The Camden Noon Lions Club invites you to join us for breakfast to start the Daffodil Festival. Come by St. John's Episcopal Church at 117 Harrison NW, located downtown next to the Festival. You can either Dine-In or Carry-Out your meal. Breakfast Sandwiches, Biscuit and Gravy, and Breakfast Casseroles will be available.
Choctaw Indian Nation Cultural Display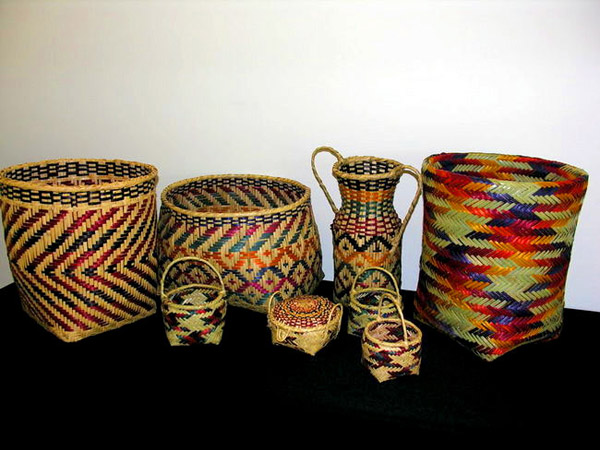 Pottery Demonstration, Basket Demonstration, Beading and Program information with give-away items from the Choctaw Nation. Friday & Saturday
Children's Activities
*Sponsored by Walmart Local Store Grant
Drum Circles
10:30 AM - 12:30 PM
3:00 PM - 5:00 PM
Drumming adds energy to the area. Most folks gravitate toward the sound. . . and there is something about a big drum or bell or gong that most can't resist. They want to hear how it sounds.

In case of inclement weather, this attraction will move to a store front across from What's Cooking.
*Paid for via a local grant from the Camden Wal-Mart.
Make and Take - Paint and Carry with Kristen Elliott
Friday 1:00 pm – 5:00 pm & Saturday, 10:00 – 5:00 pm

Kristen Elliott is a local Public School Art teacher and Community Art Instructor, offering frequent Art Event workshops for children and also adults. She will provide art instructions on Daffodil related subjects; Participants will "make and take – paint and carry" their actual creation when completed. The children will be painting an 8 x 10 canvas that they get to keep and take home.
*Paid for via a local grant from the Camden Wal-Mart.
Arkansas Game & Fish
The Arkansas Game & Fish Clean Stream team will be here on Friday only with a display of what they do and they will have a live display of "river habitat" for the children to see.
Other Features
Camden Fire Department - Fire Safety House
Ouachita County Extension Service - Robotics program for Children
Ouachita County Extension Service - Erosion Display
Rock Climbing Wall & Inflatables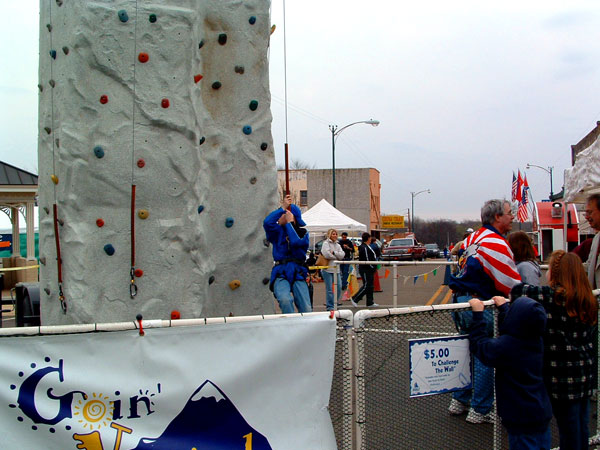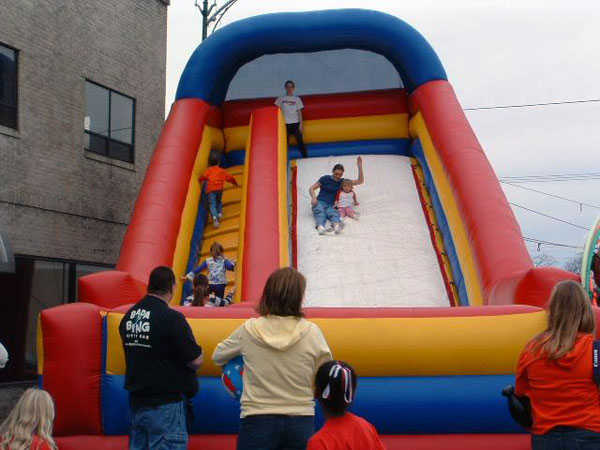 Bring the kids to the Rock Climbing Wall and Inflatable Games area to release a little energy! Then enjoy a snack to refuel at the Vendor Midway.
Children's Activities - 200 E. Washington Downtown Camden, AR 71701
Street Vendors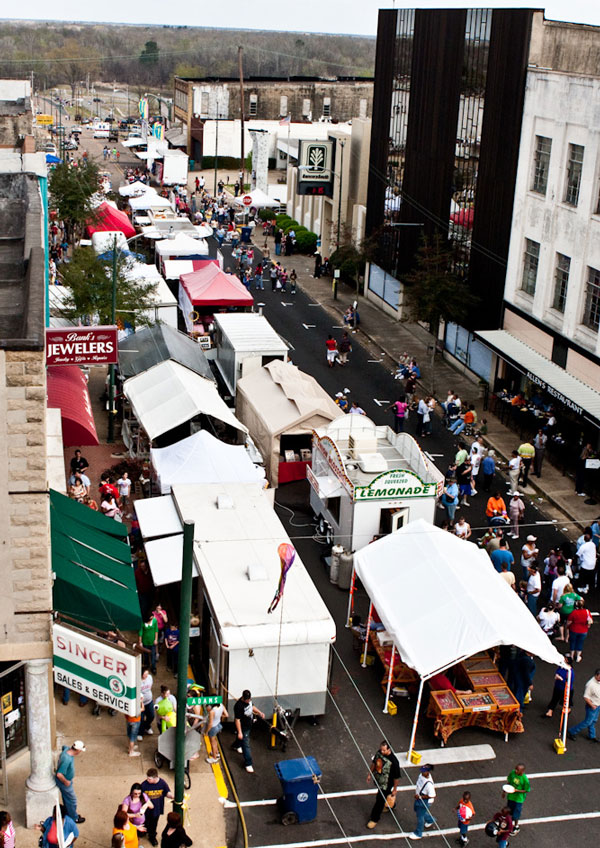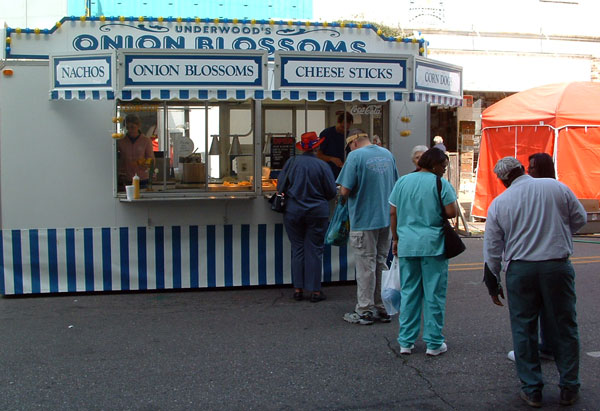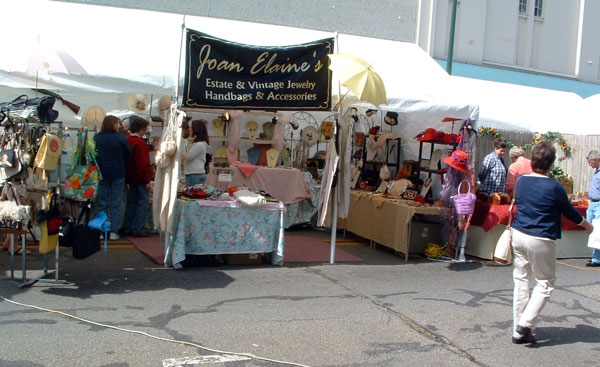 Bring your gift shopping list with you when you come to the Daffodil Festival. We have tons of foods and crafts for you to buy and take home for your family and loved ones, or even for yourself! We have crafters from all over come to sell
their unique and hand made goods. Iron yard art will be available in abundance!
Just about anything you are looking for!