Take a Delightful Tour!
Spend part of your day taking a relaxing tour of daffodil gardens and historic homes. All tours originate from the First United Methodist Church Welcome & Hospitality Center (121 Harrison St.).
JUMP TO:
Daffodil Garden Tours
• Daniel Gardens
• Grace Hill
• Beale Daffodil Farm
• Dawson Daffodil Farm
• Oakland Farm
• Adams Gardens
• Oakland Cemetery Walk
• Dining in the Daffodils
Historic Homes Tours
• The Ramsey-McClellan House
• The Brown-Reynolds Home
• Gordon-Zoerner Home
• McCollum-Chidester House Museum
• Antique Car Show
• The Powell-Dietrich House
Missouri Pacific Railroad Depot
Driving Tour Information

Daffodil Garden Tours
Friday & Saturday, 9 am - 4:30pm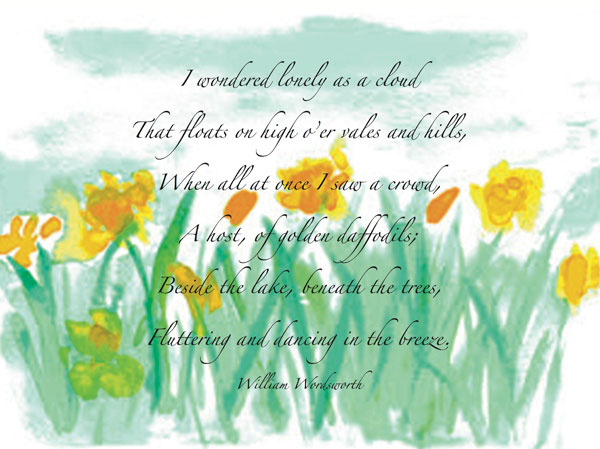 Walk among and view hundreds of thousands of daffodils in our three Showcase gardens; the Daniel's Japanese and Daffodil Gardens, Grace Hill, and the Beale Daffodil Farm, with self-guided visits to Oakland Farms, the Dawson Daffodil Farm and Thera Lou Adams' naturalized yard. The Garden Tours originate from the First United Methodist Church at 116 Jefferson St. in downtown Camden.
The Festival Committee strongly recommends Festival Guests take advantage of the Shuttle Service provided while visiting the Gardens and Homes. Very limited parking is available at these locations. Considerations will be given to handicapped patrons and other special needs.
Daffodil Garden Tours (and shuttle transportation)
3 privately owned daffodil gardens plus drive-by, $35.00 adults, $15 ages 6-18, FREE 5 and under
Individual Garden Tour, $7.00

Daniel Gardens
2220 Maul Road. Master Gardener or self guided tours. Eight acres in Japanese Garden, featuring millions of daffodils and several hundred varieties of trees. Gardens created by the late Roxane and Dennis Daniel. Original home of the Daffodil Festival.
Grace Hill
Old Wire Road / 3675 Ouachita 3
'Welcome to Grace Hill' reads the sign at the street . . . and 'welcome' it is to this country home and garden.
Grace Hill is the home of Frank and Joy Wright Wietecha. The name "Grace Hill" comes from Joy's Aunt Grace, who gave Joy this family farm land which has been in Joy's family since the 1830's.
Completed in 1992, the home is a copy of the George Wythe house (circa 1740) in Williamsburg, Virginia. Attention to detail has proven to present a simple home with a lot of 'presence.'
The landscaping was begun years before the house was built and continues to evolve.
The several acre front area features 3 nineteenth-century sugar kettles brought up from the New Orleans area. These kettles have been turned into water features and are accented in drifts of naturalized daffodils. Magnificent old magnolia trees, English oaks, boxwoods, and drifts of daffodils . . . you just can't get any more traditional or southern than this.
The back of the home has a two-story porch overlooking the immediate back lawn. This back lawn is centered by a 30-foot Koi pond featuring fish from Ogata, Japan. Many are quite large and striking—see if you can spot the solid black ones.
This immediate back area is accented with lavish plantings of pansies, kale, and violas—all for the pleasure of the Festival
Dining with the Daffodils was established years ago here at Grace Hill. Come join us on the 'back lawn' where we have set up tables 'al fresca.' We will serve you hot soup and a sandwich and 'N'Orleans' bread pudding (that is legendary—really!). All this is home-cooked and served by the Friends of the Fort Lookout Civil War Museum and Interpretive Park (sponsored by the Ouachita County Historical Society).
There are 2 dovecotes with white doves, a flock of lavender guineas, and 'Eli' the great dane—all claiming ownership of the property. But right now . . .it is the daffodils that have full command!!!
Beale Daffodil Farm
290 Ouachita 42. Deep in the backwoods of south Ouachita County, among the towering pine trees, hidden treasures are multiplying every year, and they wave golden greetings to all who come to visit. The Camden Daffodil Festival is fortunate to offer the Beale Daffodil Farm for a fourth year on the Garden Tour. Visitors are warmly greeted by Anne Beale, who will personally introduce visitors to her extended family of daffodil bulbs, and encourage all to walk throughout the naturalized landscaping of "The Property". The Beale's pursue, with permission, the rescue of abandoned bulbs from old house places, and have designated acres to cultivating Heirlooms, as well as Hybrids, to be transplanted later around the place. Grady Beale is a retired teacher and coach, and approaches his hobby with enthusiasm. With a cordless drill and garden auger in his hand, he is a gardener on a mission – planting more bulbs! Enjoy this hidden jewel, and be sure to come back next year to visit again!
The Beale Daffodil Farm Story
By Grady and Anne Beale

Nineteen years ago, we bought land at Buena Vista. We called this "The Property", and every weekend, my husband worked with a machete and chainsaw to make a path into the prop- erty and clear walking paths throughout.


Later, we had a road bulldozed in and two ponds added.


In about 2000, Clara Freeland was selling daffodil bulbs for the historical society and my husband bought 500. He planted each one with a dibble on the property in the woods.


That spring was a glorious sight!


The next year, he bought 1,000, and so on, over the years. It was amazing to drive in our gate and see these flowers out in the woods - in the middle of nowhere - blooming their hearts out.


We since have discovered the beauty of the species of daffodils that you see blooming in pastures, at old home sites, and in the woods.


We have many of these old historic bulbs in our yard and thanks to Thera Lou Adams and her friend and bulb expert, Celia Jones, I know their names:
• Butter and Eggs, • Texas Star,• Van Sion,• Lent Lily,
• Jonquilla - (aka 'Early Louisiana,')
• Campernelle, and more!
This is a very short history of our daffodils. It has been a happy journey, and we are still planting daffodils yearly.


In 2005, we moved into our home on "The Property," and that's how our daffodil story came to be.
Dawson Daffodil Farm
2698 Ouachita 3 Carrying on the family tradition started by the late John Dawson, Jr., the Dawson children are opening the Dawson Daffodil Farm to the public during the Camden Daffodil Festival. John Jr. had the foresight to preserve this property after the original owner, Mrs. O.L. Fellers passed away some years ago. By doing so, he preserved thousands of daffodil bulbs to showcase to the public and pay tribute to the lady who spent her whole life developing new bulbs and sharing those with others. This place is truly a naturalized diamond in the rough and offers serene paths through the woods and daffodil drifts. Bring your camera – the photo opportunities are numerous and may include wildlife!
Oakland Farm
2474 Oakland Six generations of the Tate Family have cultivated the land at Oakland Farm, starting in the late 1870s - the early generations with cotton; the fourth, fifth, and sixth generations with daffodils. A simple farm house for the early settlers has evolved into the location of one of the largest Fall arts and crafts festivals in the South – the B&PW Barn Sale.
Walter and Ruth Tate began developing the semiformal gardens in the early 1950s, and planted hundreds of azaleas, daffodils and daylilies among the pecan trees. To this day, many of the original plantings thrive and bloom every year. Ruth pursued transplanting daffodil bulbs from Mrs. O.L. Fellers' gardens (now the Dawson Daffodil Farm) upon her death. Massive naturalized offerings were added to the existing floral landscaping, and provide an extended blooming season in the spring. Visitors are welcomed to take a self-guided tour of Oakland Farm and enjoy the genteel surroundings under the shadow of the old Barn and around the ponds. Natures' own resident deer and other animals may also join the tour.
Oakland Farm is now owned and protected by Bob and Amanda Tate Wunnenberg
Bob and Amanda Tate Wunnenberg keep the garden auger busy by continuing to add daffodils to the landscape yearly. They have recently designated an area of the St Louis garden for bulbs shared from Shaw Gardens and other sources by friend and daffodil guru, Beth Holbrook.
Adams Gardens
The naturalized yard of well-known horticulturist Thera Lou Adams. She is noted
for her tireless commitment to preserving the future blooms of plantings,
and also maintains a Daffodil Farm in Louisiana, as well. She is a Master
Gardner and a prime example of how one person can make a difference – if you
come to Camden and miss Thera Lou, you have missed a real treat!
She lives out the "Daffodil Principle" every day by planting one bulb at a
time. (see The "Daffodil Principle" in More Links)
Oakland Cemetery Walk
107 Maul Rd - Available on Garden Tour Shuttle Route
107 Maul Rd Cemetery established in 1830. Enjoy the Cemetery Walk with live interpretations. Here lie the Pioneers of Camden - first doctor, first lawyer, first merchants - resting place for hundreds of Confederate soldiers. Tour historic Oakland Cemetery and hear the stories of early settlers as told by costumed re-enactors.
On March 10-11th from 10 a.m. until 4 p.m., the Oakland Cemetery will be taking a trip into the past.
The March 2016 Oakland Cemetery Walk will tell the stories of Camden, Arkansas, soldiers who fought in the Civil War and the stories of the women, children and older men who remained in this city and were invaded by General Frederick Steele's Army of 12,000+ Federal Soldiers.
You will hear about Col. James Madison Gee, who was born in Georgia and was a veteran of both the Mexican War and the Civil War. During the Civil war he was taken prisoner and incarcerated in Springfield Illinois.
William P. Chidester, son of Colonel John T. Chidester, was a man of the west helping to run stages from Memphis to Yuma, Arizona. In later years he served as the Sheriff of Ouachita County.
Hamilton G. Smith, who was born at Ecore Fabre, the first settlement here on the Ouachita River, was the son of the first male child born on the banks of the Ouachita River. His grandfather was Governor of South Carolina and the secretary of the Navy during the war of 1812. He was famous for closing all of the saloons in Ecore Fabre.
We will hear of Jane Leake Brown and Mary Victoria Salle Leake. Jane, the aunt, and Mary, the wife of William Wirt Leake, one of the first lawyers in Camden. William was builder of the famous Leake Ingham Building. Jane lived a long and fruitful life while Mary was lost at an early age, leaving behind children to morn her loss, as was often the case.
The story of Roxie Paralee Buel is an old favorite of the cemetery walk. You will just have to come and hear her story! No respectable lady will talk about it…
We will also have the stories of Elizabeth Nunn Bradley and her daughter Eliza Nunn Parker Goodlet. Elizabeth was one of the first settlers at Ecore Fabre. As you can see life was hard and these two ladies had five husbands between them. They will have great stories to tell of early Ecore Fabre and Camden!
Many brave Camden residents and soldiers who lived through the Civil War to be buried here include: John T. Chidester, Judge John Brown, Civil War Soldiers – S.B. Lide, J.A. Proctor, W.W. Pace, Samuel Southerland, E.N. Woodland, Joseph Graham, Colonel James Gee, J. A. Reeves, James Darby, J.T. Elliott, Dr. G.W. Hudson, Rowland B. Smith, and many others. As you walk through this cemetery you will notice how many Civil War soldiers are buried here and also in the Greenwood Cemetery.
This cemetery also has the graves of many of General Price's soldiers who died from disease and battle; we only know the names of about 50 of them and the other hundreds are unknown and will never be known. George Elliott who died at Camp Douglas prison in Chicago is buried here because his family went to Chicago and retrieved his body.
Come walk with us as we remember the Civil War Sesquicentennial – 150 years ago.
Families $15.00
Adults $7.00
Children 6-12 $3.00
under 6 free
Grace Hill - Dining in the Daffodils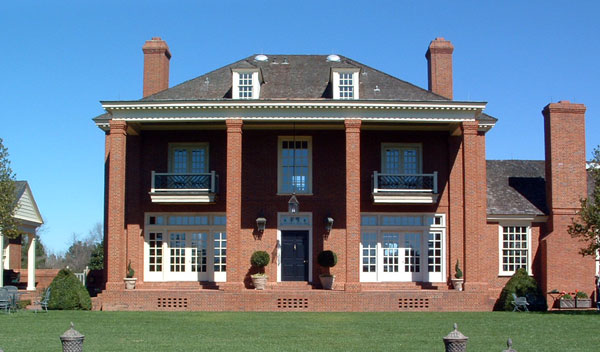 3675 Ouachita 3 If you would like to have lunch during your garden tour, you might want to plan on "Dining in the Daffodils" at Grace Hill on Old Wire Road and being serenaded with beautiful violin music while you enjoy the ambience of the garden and good food. Lunch will be served between 11 a.m. and 2:30 p.m. each day at a cost of $15.
Please note: private vehicles will be allowed in the gardens at Grace Hill for those eating lunch, at a cost of $7.00 per vehicle.
Historic Homes Tours
Friday & Saturday, 9 am - 4pm
Step back into history on this tour. Includes our renown Historic Homes and one of South Arkansas' largest Antique car shows.
The Ramsey-McClellan House, 210 N. Cleveland Ave.
The Brown-Reynolds House, 608 Washington St.
Gordon-Zoerner Home, 766 Washington St.
McCollum-Chidester House Museum, 926 W. Washington St.
Antique Car Show, 1108 W. Washington St.
The Powell-Dietrich House, 305 California St.,
Ticket price is $25 for the five homes or $7 each at the door if you prefer to tour only one or two homes.
The Festival Committee strongly recommends Festival Guests take advantage of the Shuttle Service provided while visiting the Gardens and Homes. Very limited parking is available at these locations. Considerations will be given to handicapped patrons and other special needs.

Tickets can be purchased at:
First United Methodist Church Atrium
(121 Harrison Ave SW, Camden, AR 71701)
or Downtown at the Information booth (at the corner of Washington and Adams)
The Ramsey-McClellan House
210 N. Cleveland Ave. Presented by Angel Pryor 9-4 pm
The Ramsey-McClellan House, completed in 1902 for prominent Camden businessman and investor W. K. Ramsey, has remained for a century and a decade one of Arkansas' most intriguing private residences. Its design testifies to the imagination of Little Rock architect Charles Thompson, one of the state's most eminemt early twentieth century designers. Thompson's handiwork endures widely across the state in public buildings, churches, businesses, and private residences which are often showplaces within their communities.
In the late 1900's, the house was purchased by Henry and Angela Pryor who made a longtime commitment to restore it to its grandeur. Despite Henry's ultimate death in 2007, Angela has remained devoted to that commitment and in hard-won increments is restoringto the community a precious and treasured showplace.
The Brown-Reynolds House
608 Washington St. 9-4 pm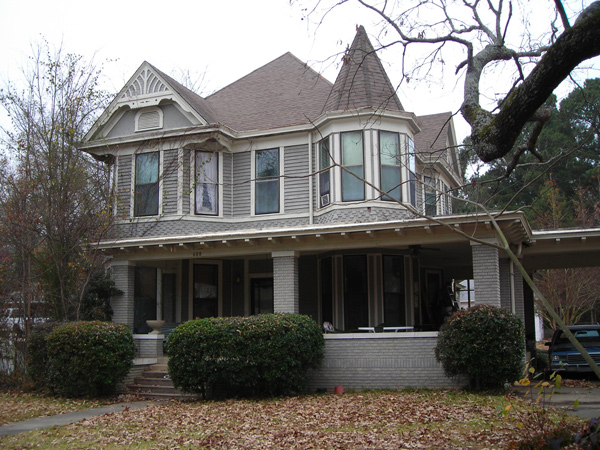 This home was built by J.W. Brown for his son E.M. Brown. Later it was bought and occupied by the JD Reynolds family with whom it is most prominently associated. It is a turn of the century Queen Anne House exhibiting steeply pitched irregularly shaped roof, much decorative detailing including shingles as wall, cladding, lattice gable ornamentation, and tower at southeast corner.
The house is currently owned, and being renovated, by Travis Daniel and Chris Venable.
Gordon-Zoerner Home
766 Washington St. 9-4 pm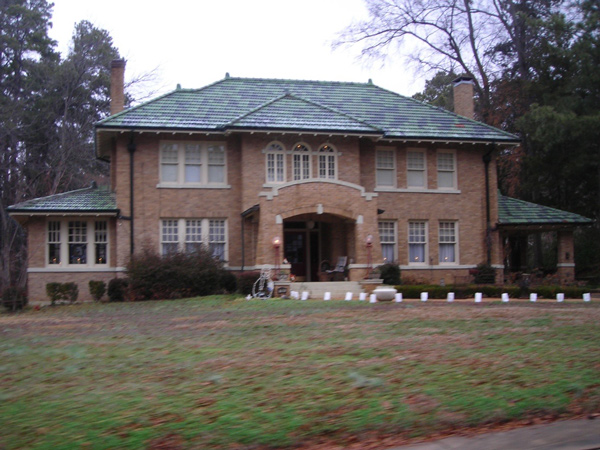 High Wycombe (aka Gordon-Zoerner) home was built in 1923 in the flush early days of the South Arkansas oil boom. One of several highly styled homes built on Washington St and reflecting the oil boom affiance of the 1920s.
The home displays unique architectural features that include Palladium Windows, French Tile
roof and Portico leading to back of house.  It was built by George Gordon, prominent businessman in Camden.
In 1941 George's widow converted the home to three apartments and then sold the home to the Methodist Church in 1950 for their parsonage.
Mr. and Mrs. Zoerner bought the home in 1999 and have since done a number of renovations to restore the house to its original status.  As with all older homes, it is a continuous and interesting venture.
Presented by Maureen Zoerner
McCollum-Chidester House Museum
926 Washington St. 9-4 pm
The McCollum-Chidester House Museum was built by Peter McCollum, a local merchant, in 1847 on land received by a grant from the United States Government. It was the first house in Camden built of planed lumber, had the first wallpaper, and the first kitchen in Camden to have an iron cook stove. The furnishings were brought up the Ouachita River from New Orleans, Louisiana, by steamboat. It has five fireplaces. The house was sold to John T. Chidester in 1858 and was his headquarters for the famous Chidester Stage Line that ran for a time from Alabama to Yuma, Arizona. The furnishings in the house are the original furnishings of the Chidester family. The home was purchased by the Ouachita County Historical Society in 1963 and opened as a museum. This house was the setting of the TV miniseries, "North & South" and entertained movie stars, Patrick Swayze and Kirstie Alley.
Antique Car Show
1108 W. Washington 9:00 am – 3:00 pm Free (Saturday Only)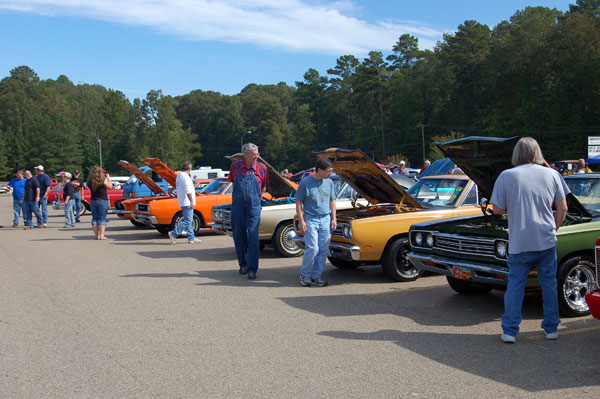 Come and see one of South Arkansas' largest Antique Car Shows.
CLICK HERE FOR MORE INFO
The Powell-Dietrich House
305 California St. Presented by Dr. Fred Dietrich. 9-4 pm.
The Powell-Godwin-May House was built about 1859 by Benjamin T. Powell.
Architecturally, it displays the characteristics of the design and construction in vogue in Arkansas among the prosperous plantation owners. Perhaps even more significant is the fact that it is a representative type of the town houses which were being built by those persons whose wealth was derived from the growing and selling of cotton.
The town of Camden was virtually created by cotton. It was the head of navigation on the Ouachita River and was in the heart of an area ideally suited for growing cotton. Its growth coincided with the cotton boom. In 1843-1844 Camden was still a small river village, but by the 1850's elaborate homes like the Powell-Dietrich House were being built, and during the shipping time, cotton bales lined all the streets leading to the wharf. By 1860, Camden was the greatest cotton mart in southern Arkansas. The Powell-Dietrich House survives as one example of the architecture developed in Arkansas during this period.
The Powell-Dietrich House was intended to be innovative, but the only noteworthy innovation which now survives is the fact that it was apparently one of the first houses to be painted with the, then new, "steamboat paint".
When the Civil War started the house was occupied but still incomplete. In the spring of 1861 Benjamin Powell's eldest son, John Powell, joined the Confederate Army and went to war. While serving in the East he sent home some young cedar trees from Acquia Creek, where his unit was encamped, but John Powell was killed at the Battle of Chickamauga and never returned home to see them.
In April of 1864, when Federal troops occupied Camden, General Rice established headquarters in the Powell-Dietrich house and remained until Camden was evacuated.
The Powell-Dietrich House was built by Benjamin T. Powell and passed on to his youngest son after Mr. Powell's death. Powell's son subsequently sold the property to Mr. Solomon Block, who, in 1888, sold the property to Mr. W. E. McRae. In the mid-nineteen twenties the house was owned by Mr. and Mrs. Carl Ramsey. It was then sold to Mr. Elbert Godwin and occupied by the Godwin family until 1962 when it was sold to Mr. R. Paul May.
Fred Dietrich DDS, purchased this property from the May estate in 2002.
Other Tours & Locations
Step back into history on this tour. Includes our renown Historic Homes and one of South Arkansas' largest Antique car shows.
Missouri Pacific Railroad Depot
314 S Adams No admission charge. Open Friday 9-4 pm.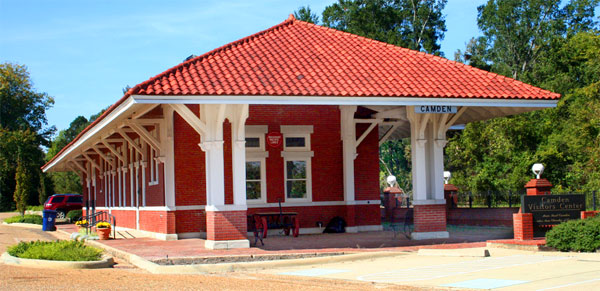 Built in 1913 and lovingly restored in 1995, the Missouri Pacific Railroad Depot now houses the Main Street & Camden Area Chamber of Commerce.
The depot served first as a passenger station, then primarily as a Freight station until it closed in December of 1983.
The allure of trains is inherent in many of us. Many of us remember those gargantuan engines puffing and steaming into town, then roaring away from depots on silver ribbons. We have heard their mysterious wailing late at night. Depots, the work stations of the railroad, also hold memories. They were much more than just a place to buy a ticket.
In 1913, the St. Louis, Iron Mountain and Southern Railway Company built Camden's depot down on Adams Street, just a stone's throw from the Ouachita River. Construction cost was $7,600. The Missouri-Pacific Lines absorbed the Iron Mountain System in 1917. This depot served first as a passenger station, and then primarily as a freight station until it closed in December of 1983.
The Mo-Pac, as it is familiarly known, was the largest and most important railroad in Arkansas. Its roots go back to July, 1851. Mo-Pac grew through mergers with dozens of smaller railroads operating within the same regions. At that time, the main line entered the state at Memphis, continuing to Little Rock, then taking a northwesterly route to Booneville. Numerous branch lines provided service to Fordyce, El Dorado, Malvern, Camden, Hot Springs and Dardanelle.
By 1927, the Missouri-Pacific Railroad Company operated a total of 705.22 miles of track in Arkansas. By the 1930's, the line had extended into Oklahoma, with two branches running south through the timber and oil country of south and southwest Arkansas.
What did railroad development mean to our area? Let's take a brief look:
"The town that is now named Chidester was laid out in 1881 by the old Iron Mountain Railroad. That was the end of the line at that time. Coming to Camden meant a stagecoach ride from that point. Chidester literally owes its existense to the railroad. At the turn of the century, Lester, another Ouachita County community, had coal and clay mines known as the Maximo mines. The rail lines allowed these products to be moved out of the area into the market. Without the rail system, the communities of Louann and Reader would have had great difficulty getting their products out and into the world of commerce. It is overwhelming to think of the amount of timber taken out by rails, or the numbers of barrels of oil borne by the railcars. Without the railroad none of this could have happened.
Timber, one of the main sources of income for our area was, and still is, moved primarily by rail. Grapette, a soft-drink invented in Camden and shipped all over the nation, and some foreign countries, left Camden, by railcar.
With the onset of World War II, rail traffic increased to the point that at times there were 30 trains daily through Camden. Many freight trains bore army tanks and artillery used to help the United States win the war on two fronts. The passenger trains carried soldiers who would ultimately find their way to the Pacific or European front. Connections were made here in Camden on the Missouri-Pacific to go to the training camps in Louisiana, California, or wherever their particular destination was. The mail was moved on the railroad, and the mail moved the nation. In wartime and in peacetime, communication has always been crucial. The depot was the spot where the mail was sent out and brought in. Western Union was very often found in the depots around the country. Urgent messages to loved ones have gone out from our depot via the telegraph machine.
The Mo-Pac depot was the scene of many dramatic moments for people arriving and departing Camden. Newlyweds, embarking on thier honeymoons, have fond memories of making their departure from this depot. Our only remaining depot, the Mo-Pac Depot, must be saved. It is an integral part of our history, both economical and cultural, and perhaps something less definable, our heritage of memories. It will become, when the dream of revitalizing this structure comes true, something practical, something needed here in Camden: a Chamber of Commerce office and a museum. Other communities in Arkansas have saved their depots. They have turned them into attractive and functional sites. So can we!"
Jo Anne Holyfield, Camden's Back on Track Cookbook1995
A drive by tour of the Historic Clifton Greening District, www.cliftongreening.com and the Washington Street Historic District, www.washingtonstreethistoricdistrict.com is also available.
The Festival Committee strongly recommends Festival Guests take advantage of the Shuttle Service provided while visiting the Gardens and Homes. Very limited parking is available at these locations. Considerations will be given to handicapped patrons and other special needs.
Tickets can be purchased at:
First United Methodist Church Atrium
(121 Harrison Ave SW, Camden, AR 71701)
or Daffodil Junction (at the corner of Washington and Adams).
*FREE Festival maps are available on location.